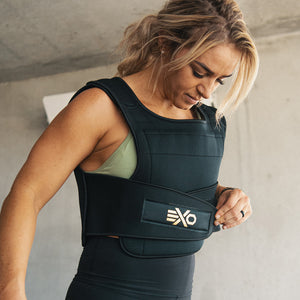 Weight Vest
Sale price Price $ 39.00 Regular price
The last weight vest you will ever need! This vest is portable, ergonomic & breathable.
It can go anywhere with you because it uses any kind of weight you can find. This vest fits most small barbell change plates and can be loaded front and back to hold whatever you need for your workout, 20lbs + is no problem. 
It will take your everyday workout to the next level!
Breathable material




Ergonomical




Very comfortable, no chaffing/rubbing
 **Does not include weights.
***Dimensions of front pocket are 8.5"x 9.5"; back pocket dimensions are 10"x10"